Conflict of Resilience in Maya Angelou's "Still I Rise" (1978): Psychosocial Analysis
Abstract
"Still I Rise" by Maya Angelou is a poem that represents the African American experience in the United States. The messages inside the poem declare her liberation from her traumatic past, including racial oppression, national boundaries, and sexism. This research aims to reveal the psychological conflict Maya Angelou encountered while facing trauma as a black race. This research uses a qualitative data collection method that is more descriptive and interpretive by focusing on in-depth observations of themes and imagery in poetry written by Maya Angelou's figure regarding the experience of traumatic events in the past. Using psychosocial analysis by Erik Erikson to find how the speaker's subconscious desires to become more resilient and ultimately love herself after the conflict occurs to her. The writer represents the poem as the resilience of a black woman who went free from her husband even though she experienced psychological conflict. Through her poem titled "Still I Rise", Maya Angelou successfully depicts her psychological issues and how she omitted herself from the traumatic experience of being a second-class citizen living in America, which constantly received oppression and discrimination. Thus, it is found that she did indeed feel inferior to it, but later she become fine.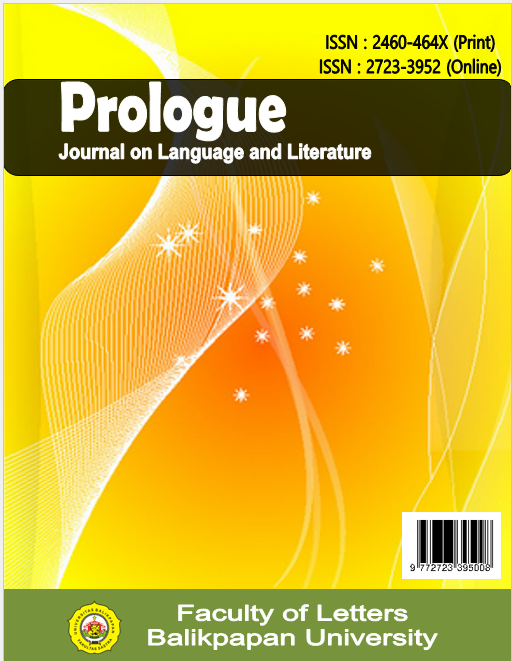 Downloads
How to Cite
Krisna Deni M. Hamzah, Jeanza, A. D., Arifa, R., Listyanti, N. R., & Saraswati, R. (2023). Conflict of Resilience in Maya Angelou's "Still I Rise" (1978): Psychosocial Analysis. Prologue: Journal on Language and Literature, 9(2), 141–153. https://doi.org/10.36277/jurnalprologue.v9i2.104
License
Copyright (c) 2023 Krisna Deni M. Hamzah, Azahra Dian Jeanza, Rachel Arifa, Nur Rohmi Listyanti, Rina Saraswati
This work is licensed under a Creative Commons Attribution-NonCommercial-ShareAlike 4.0 International License.